Below are details of some of the dealers stocking Haygain, for information on all our dealers click here to view our map.

Knot Brand New
We are a Western consignment store - with a twist! In addition to a full range of tack we also feature local Idaho craftsmen and artists, in addition to new and used (including vintage) Western clothing and home decor. Drop in our see our range of high performance Haygain hay steamers!
Jopps Tack
Our History
In 1965 Art and Virginia Jopp began a tradition that has lasted over 50 years and continues through the family today. Many improvements and changes have been made over the years but the core values of honesty and customer satisfaction are still firmly in place. The quality of the products we sell and the service and product knowledge we provide are what we strive to excel at.
What makes us different
There are some online saddle and tack retailers that are not very knowledgeable about the products that they sell. They may be great on the computer and marketing and may even own a horse or two but they are limited to the amount of information that they can give. We have a brick and mortar store where for over 50 years we have serviced customers on a daily business and sold thousands of saddles. For many years we were heavily involved training and selling horses all over the country. We have ridden or shown horses in almost every western discipline there is. We currently house and care for over 25 horses on a daily basis at our stable. Aside from this we have a full on-site saddle shop were we can custom make or repair anything from tack to saddles and everything in between. Our knowledge of saddle construction along with our experience in all phases of horsemanship are what allows us to give expert advice about saddle fit and function.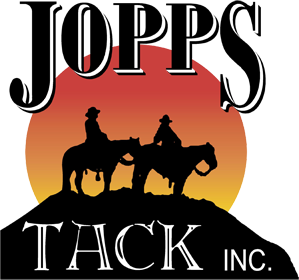 Jopps Tack Inc.
2579 Tribble Dr, Port Orange,
FL 32128, USA.
Phone: (386) 761-4756
Email: joppstack@gmail.com

Tack Shack of Ocala Inc.
Tack Shack of Ocala, owned by Marti Haught, is located in Ocala, Florida, the "Horse Capital of the World". Two full stores offering Race, English, Western, In House Tack Repair, Blanket Wash & Repair, Embroidery and Custom Work of the highest quality.

Exceptional customer service, attention to detail, custom work and special orders are all an integral part of our company philosophy
 
Truly Your First and Only Stop for Equine Shopping....The Horse Lovers Candy Store!
Valley Vet Supply
Valley Vet Supply, a premier online retailer for over 30 years, helps livestock producers be more profitable, enables equine enthusiasts to pursue their passion, and aids pet owners in maximizing the enjoyment of their pets. Headquartered in Marysville, Kansas, Valley Vet Supply is owned and operated by the same veterinarians that founded the company in 1985.
Our mission is to be the authoritative source of quality products and product information, anticipating the needs of our customers and providing solutions with friendly, expedient customer service. From product selection to ensuring that each box is packed with care, our veterinarians and staff are there to personally ensure customer satisfaction.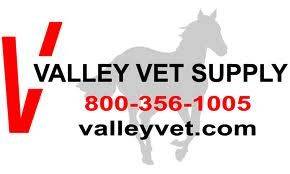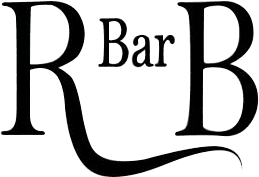 R Bar B
Our family business began in 1998 as a small saddle repair shop in a renovated chicken coop. Over the years our leather shop has expanded into an 8000 square foot store full of saddles, tack, hats, boots and clothing.
Along with the Western Store we have an outside arena where we hold equine events. Events include, team roping, barrel racing, EXCA, UHCA, KSHSC, NEKSAG and Next Generation Rodeo. Be sure to watch our calendar of events and follow us on Facebook.
Rim Riders
Rim Riders Outfitters is a uniquely different equestrian store that caters to trail riders, horse lovers, and those who just enjoy the look of the rustic equestrian lifestyle. While we're getting you ready to hit the trail with our gear and tack, peruse our gallery of quality outerwear, boots, hats, and bags, sure to compliment every walk or ride in your life. For that one-of-a-kind creation, some made by local artists, check out our jewelry, pottery, and home goods.
Come on in and browse our showrooms of exclusive decor and treat yourself to a bit of rustic life for your home or cabin or simply stop by to tell us about your new horse, we would love to see you either way!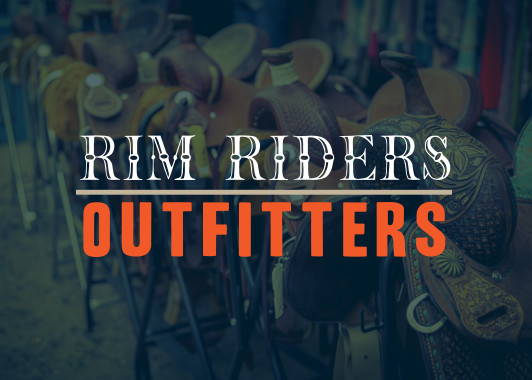 3425 South York Highway
Jamestown, TN 38556
Info@rimridersoutfitters.com
931-752-8851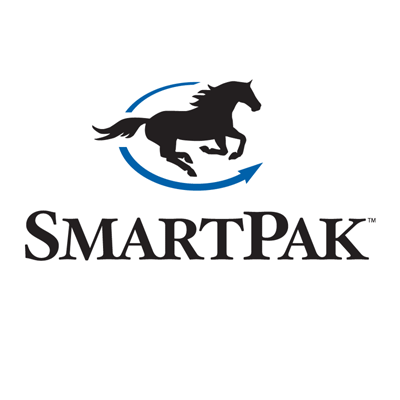 SmartPak Equine Office Headquarters
40 Grissom Road, Suite 500
Plymouth, MA 02360
Phone: 1-800-461-8898
Fax: 1-774-773-1444
Smartpak
It all started with a horse named Westley.
It all started with a horse named Westley. Our founder, Becky Minard, loved a horse named Westley. Westley's vet said he needed daily supplements, so Becky bought them right away.
But it wasn't long before she noticed they weren't getting fed every day... and that Westley wasn't alone. Turns out supplements were a struggle for horse owners and barn managers everywhere!
Our horses continue to inspire us today.
(And so do yours!)
Around here, we're fond of saying "we get you because we are you," and it's true. We're a bunch of horse-crazy kids who grew up to become rider-focused SmartPakers. And we pinch ourselves every day that we get to come to work at a place where letters from customers include pictures of ponies.